Therme Erding Therme and the world of wellness
Wave pool and thermal baths
Thermal healing water springs from a depth of 2.3 km, benefiting almost all pools and guaranteeing a variety of bathing experiences for the whole family.
In the large wave pool, you can drift on waves up to 2 meters high, a bubble fountain and a lazy river await to be discovered, and Caribbean sounds conjure up rhythm on free water courses. Here you can also relax with a fruity cocktail at the pool bars or on your own sun lounger before heading further into the Galaxy Slide World or letting yourself drift away in the wild riverbed of the Crazy River.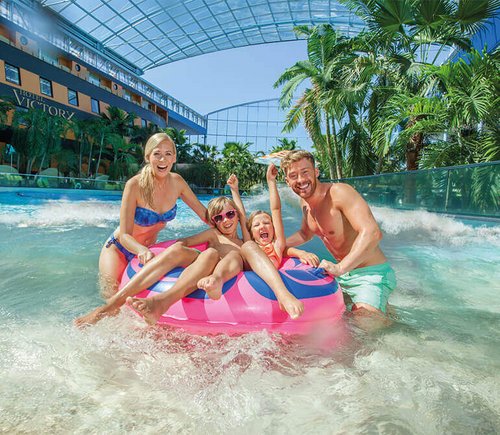 wave lagoon
With five different wave strengths - from soft waves to two meters high waves - adventurers big and small will find their own personal paradise and feel like they are on vacation by the sea:
5 wave levels
34°С
742 sq.m.
thermal healing water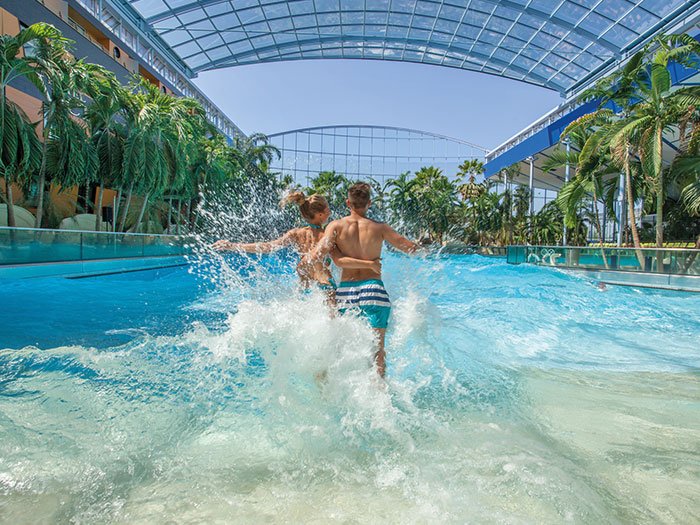 thermal pool
In the large thermal pool, you can experience many indoor and outdoor water attractions such as a flow channel, bubble loungers and massage jets. Exotic drinks can be ordered at two pool bars:
retractable glass dome
34°С
840 sq.m.
thermal healing water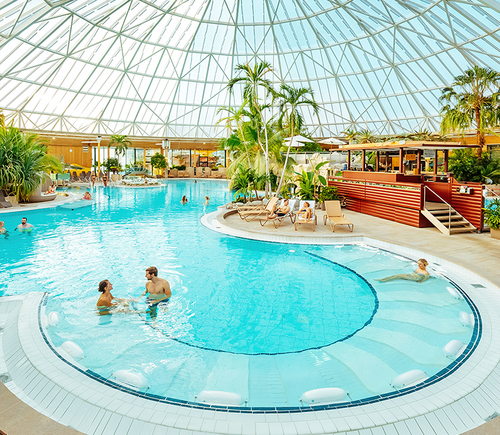 Orchid Jacuzzi
Our 38-degree orchid hot tub in the thermal bath invites wellness seekers of all ages to relax. Surrounded by a dreamy holiday atmosphere, bubble jets provide soothing relaxation and unforgettable moments of well-being under palm trees:
bubble jets
38ºC
2.1 sq.m.
thermal healing water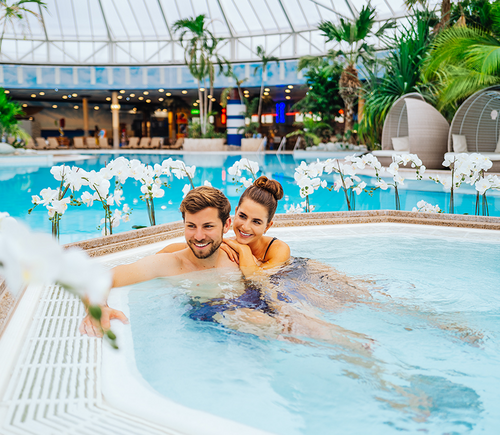 Source of life force
Enriched with magnesium and calcium, spring water from the Ardeo spring shows its individual therapeutic effect. It relieves muscle spasms, counteracts numbness, stimulates metabolism and suppresses inflammation. Staying in the life source is also recommended for those suffering from thyroid dysfunction or circulatory system disorders:
original origin
35°C
18 m²
thermal healing water with magnesium and calcium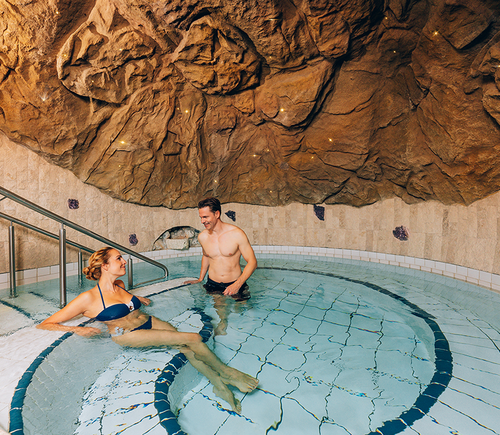 Video THERME Bad Wörishofen
Contacts
🗺️ Thermenallee 1-5, 85435 Erding, Germany
🌐 https://www.therme-erding.de
📲 +49 (0) 8122 - 550 -0
📧 kundenservice@therme-erding.de
Schedule
Mon-Fri: 9:00 - 18:00
Sat, Sun, holidays: from 9:00 to 13:00.
All thermal baths and pools