Therme Eins - 12 thermal pools
Thermae Eins offers a varied thermal landscape and the pleasures of the beneficial effects of thermal water in 12 thermal pools with water temperatures ranging from 29° to 42°C. The variety of pools ranges from a round pool with the famous Schwammerl fountain to a grotto pool and a trapeze pool with free water aerobics.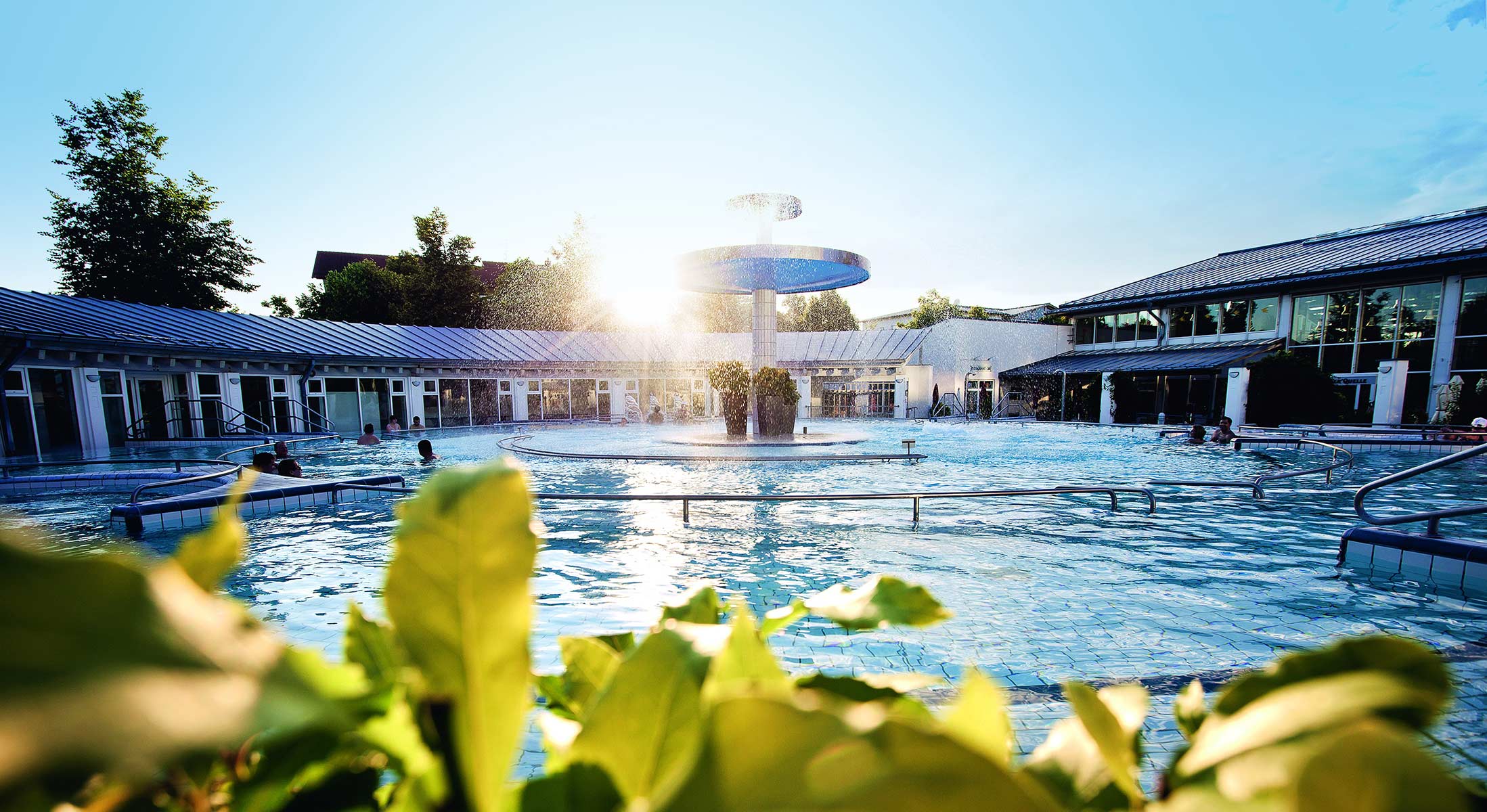 Inner courtyard with sauna - the only one in Lower Bavaria
Directly adjacent to Therme Eins is a 3,000-square-meter sauna courtyard in the converted four-sided Rottal farmhouse with a variety of saunas. Temperatures from 40°C to 90°C, as well as a seasonal infusion and peeling program.
Health and wellness at Therme Eins
Of course, in addition to the beneficial thermal water, you can also do something for your body with various therapies and treatments in the thermal baths and in the courtyard sauna.
Gastronomy in Therme Eins
A successful day at the spa and in the sauna courtyard also includes good food. Enjoy regional and seasonal specialties in the d'Kuchl spa restaurant or in the Saunahof inn.
Video review of the Eins thermal baths
THERME EINS is a place of well-being, health, a place where you can draw strength and recharge your batteries.
THERME EINS is a spring in Bad Fuessing with a rich history. Here, in 1938, the legendary Bad Fuessing thermal water bubbled up for the first time from a depth of 1000 meters. Immerse yourself in a varied bathing and sauna landscape and enjoy the beneficial effects of the thermal water in 12 thermal pools with water temperatures ranging from 18° to 42°C. The variety of pools ranges from the round pool with the famous mushroom fountain, bubble pool and massage path to a grotto pool with waterfalls, a round pool and a trapeze pool with hourly "water gymnastics for all" for active people.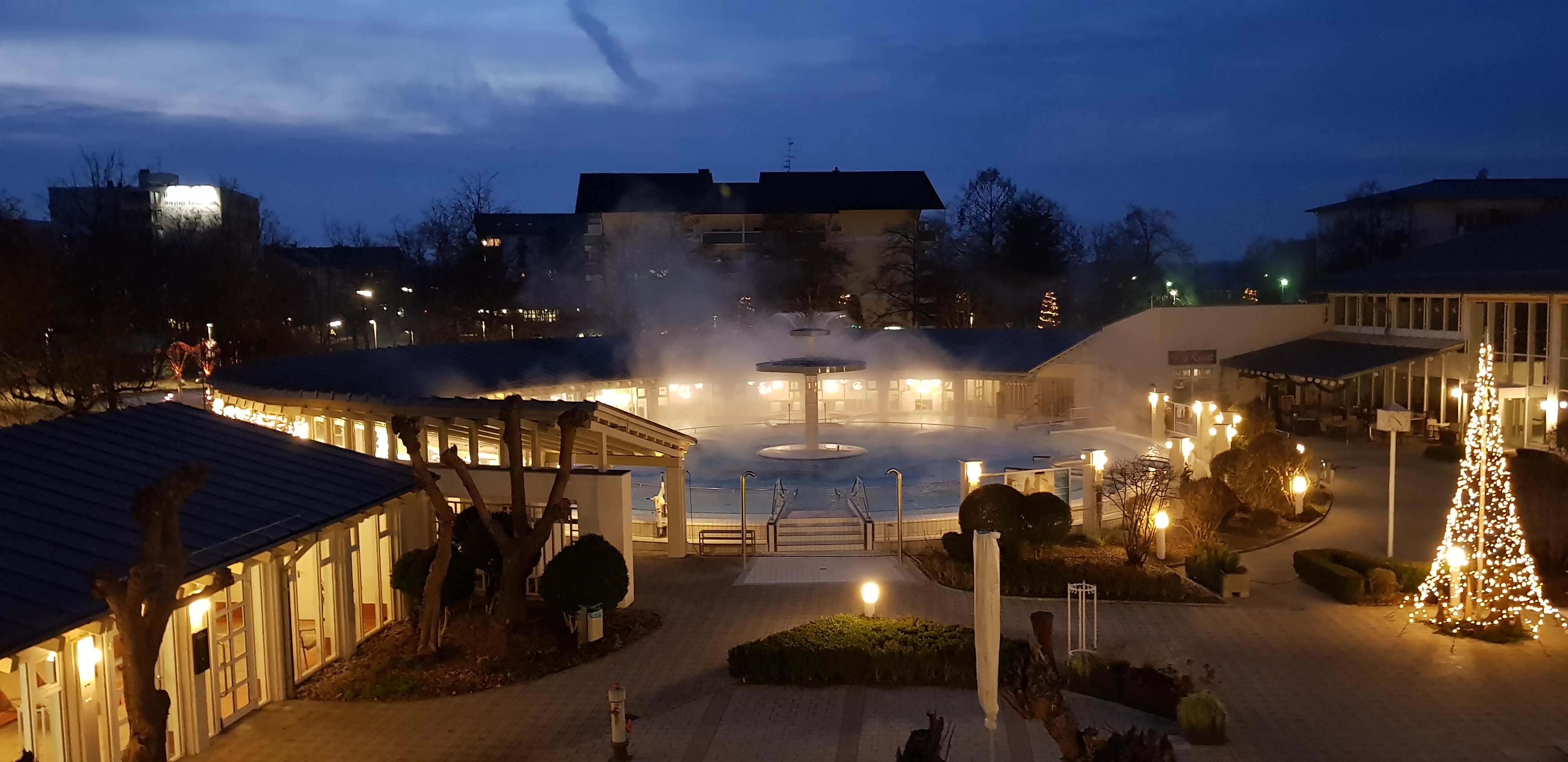 You can also relax in two THERME EINS steam caves. Enjoy a break from everyday life in the atmospheric relaxation rooms, on comfortable loungers on the spacious sun terraces and sunbathing lawns, and in the d'Kuchl restaurant.
Pamper your body in the SENNENreich with various massages, fangos or harmonious overall wellness packages.
During your stay, you can conveniently park your car in one of the approximately 500 free parking spaces in the underground garage.
Medical Wellness
For all medical questions there is the medical practise Dr. Hassfurter et al. at Moreau. THERME EINS offers the best conditions for your wellness holiday.
Get to know Bad Füssing - enjoy Bad Fuessing; for many, a visit to the first thermal spa in Fuessing is part of the experience.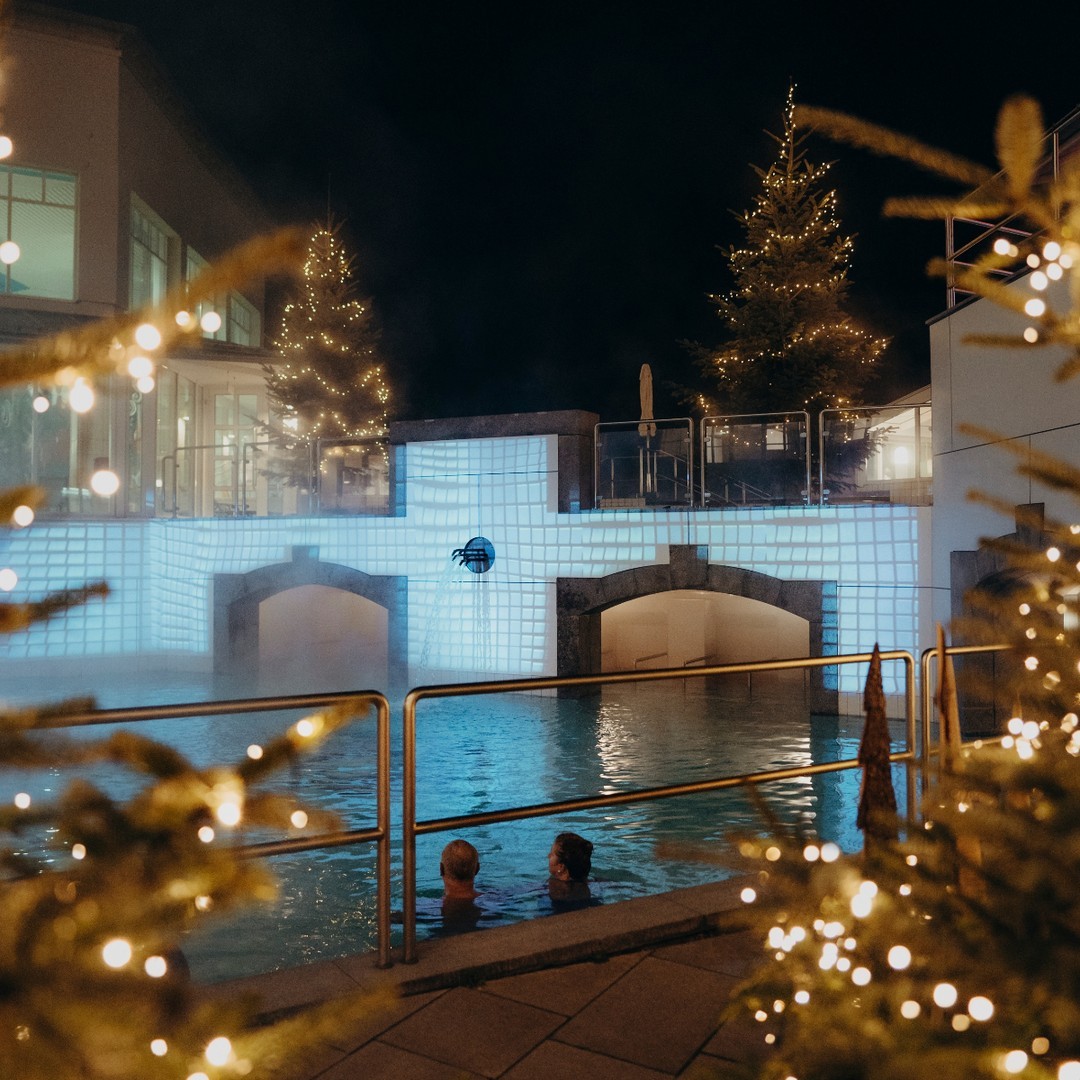 Wellness massage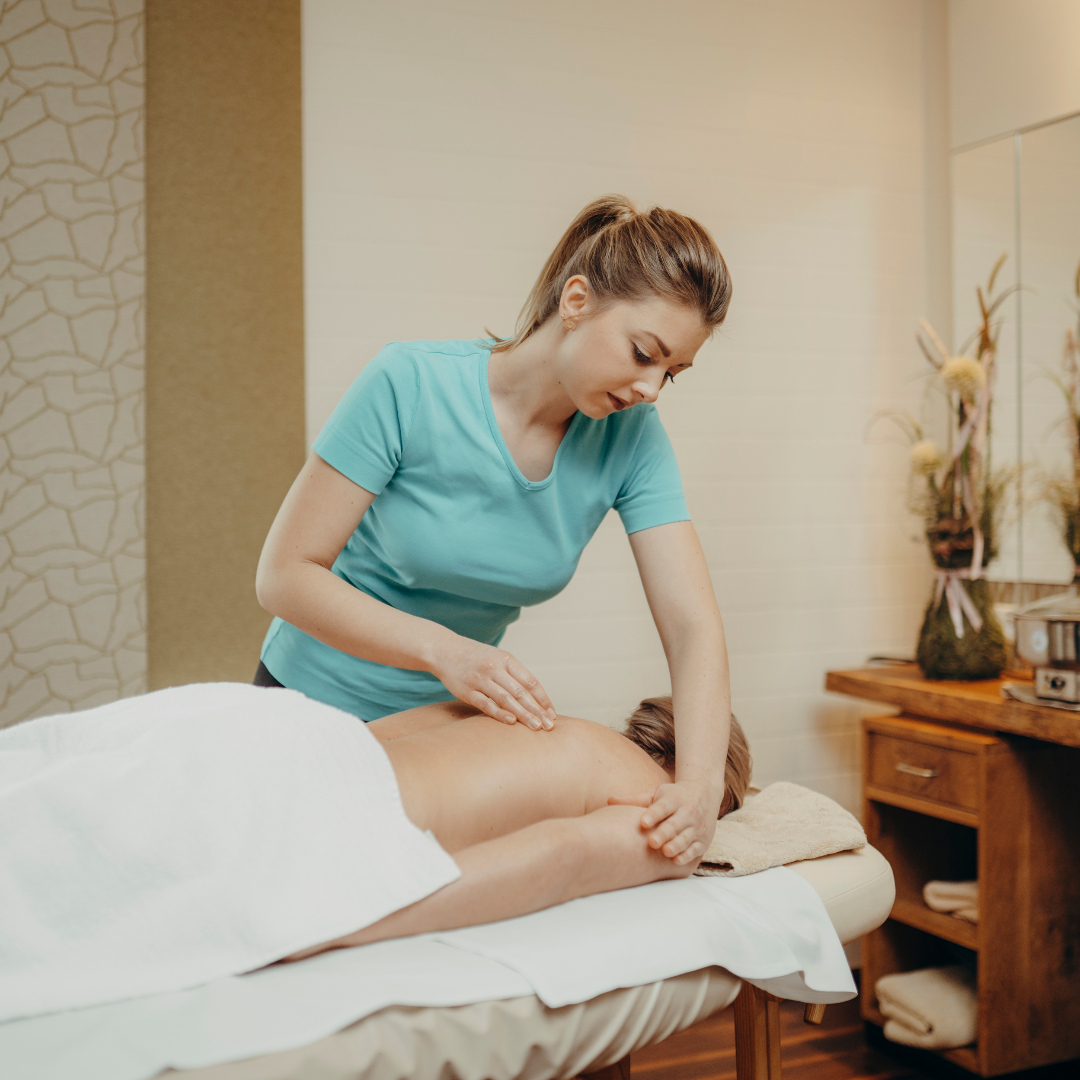 Sauna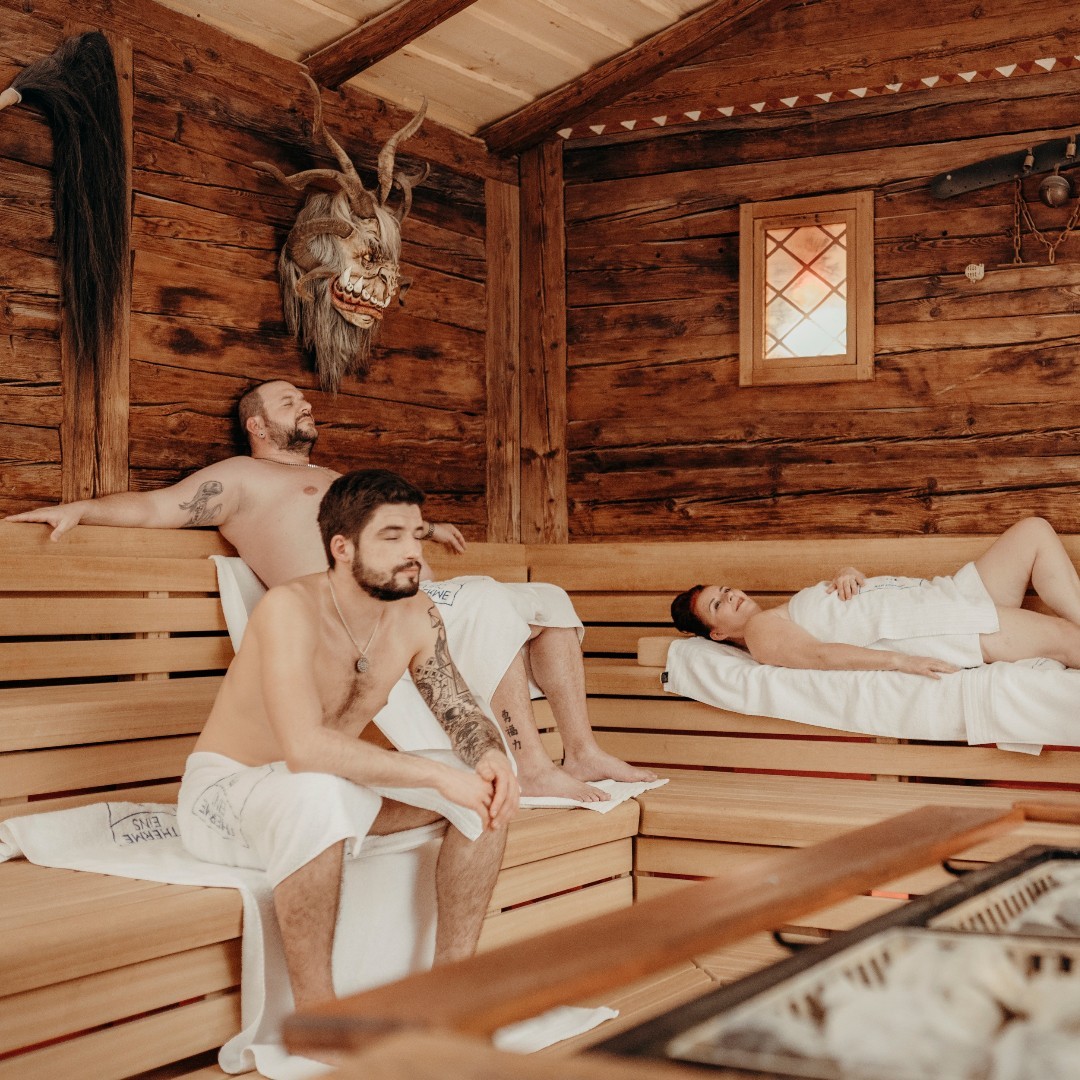 Privacy for you and your loved one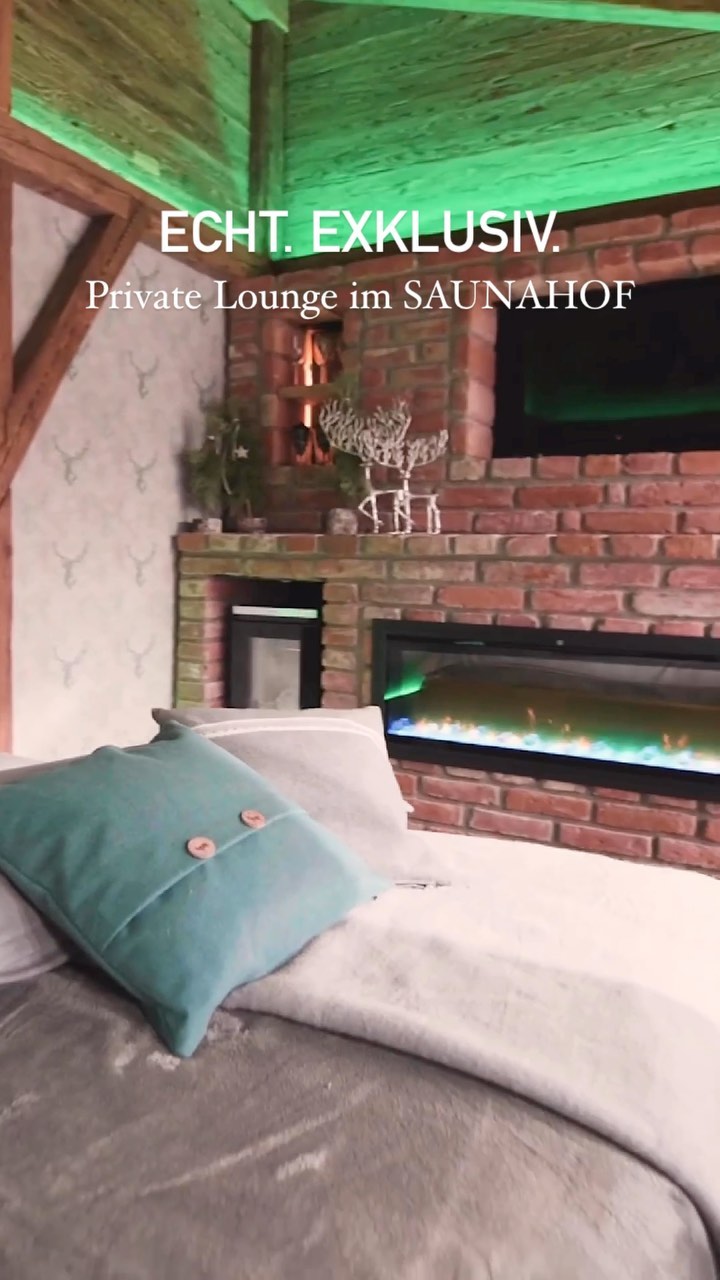 Contacts
🗺️ THERME EINS with Saunahof Therme I Betriebsgesellschaft GmbH
Wilfried Huhn, Stefan Hassfurter Kurallee 1 D-94072 Bad Fussing
🌐 thermeeins.de instagram.com/thermeeins
📲 +49 (0)8531 9446-0
Phone at the sauna ticket office: +49 (0)8531 9446-291
Fax: +49 (0)8531 9446-119
📧 info@thermeeins.de
Thermen-Club-Hotel - how to find it on the map
All thermal baths and pools