SaarowTherme - termal comlex
Surrounded by beautiful nature on the shores of the idyllic lake Scharmutzel in Bad Saarow, the SaarowTherme is a place for well-being and deep relaxation.
Here you can forget all your daily activities, feel stronger after a few hours of relaxation in the salt thermal bath and in the sauna.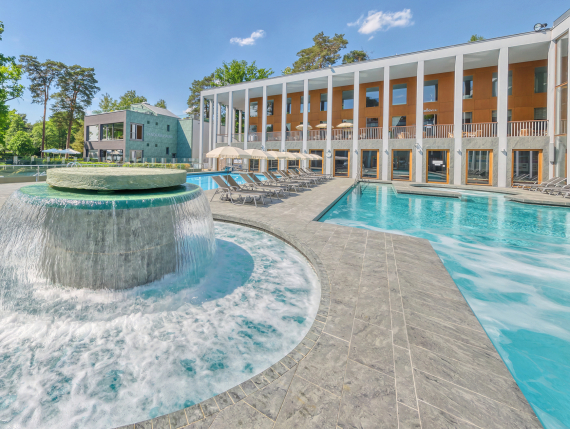 SaarowTherme is committed to the rational use of its resources.
For us, this also means the careful use of thermal water and the source of Ekaterina.
The bathing water is filtered so that the part mixed with fresh brine can be returned to the pool.
The remainder is fed back into the deep layers of the earth through an injection well so that the resource can be regenerated.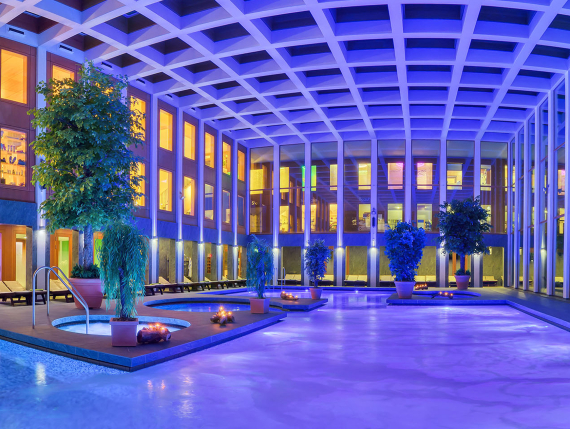 Opening hours:
thermal bath and sauna
Sunday - Thursday 10:00 - 21:00
Friday and Saturday* 10:00 – 23:00 *(adults only)
Fri and Sat Admission from 16 years old
ThermeShop
10:00–18:00
salt oasis
10:00 –17:00
Contacts
🗺️ Am Kurpark 1 15526 Bad Saarow
🌐 therme.bad-saarow.de
📲 T +49 (0)33631 868-0