Carolus Thermen thermal baths in Aachen
Thermal baths with mineral water.
Moments of complete well-being that bring out the natural power of the mineral-rich thermal water from the Aachen springs and help the soul regain its strength in a unique bathing world. Let yourself be pampered and experience the restorative power of our thermal worlds in various pools with different temperatures.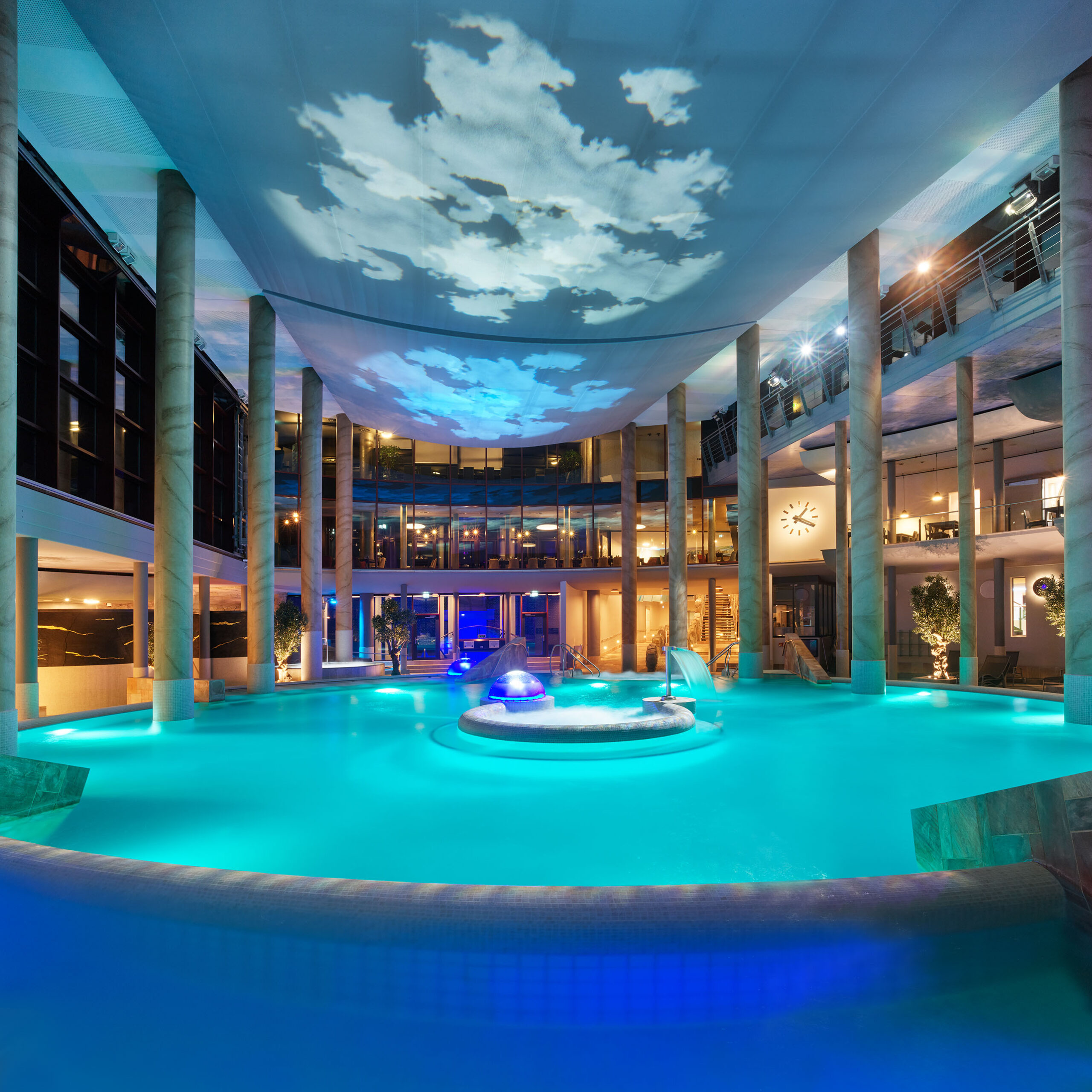 An inspiring relaxation room with salt cooling tower and the soothing Strokkur salt bath round off the experience and let you completely switch off and recharge your batteries.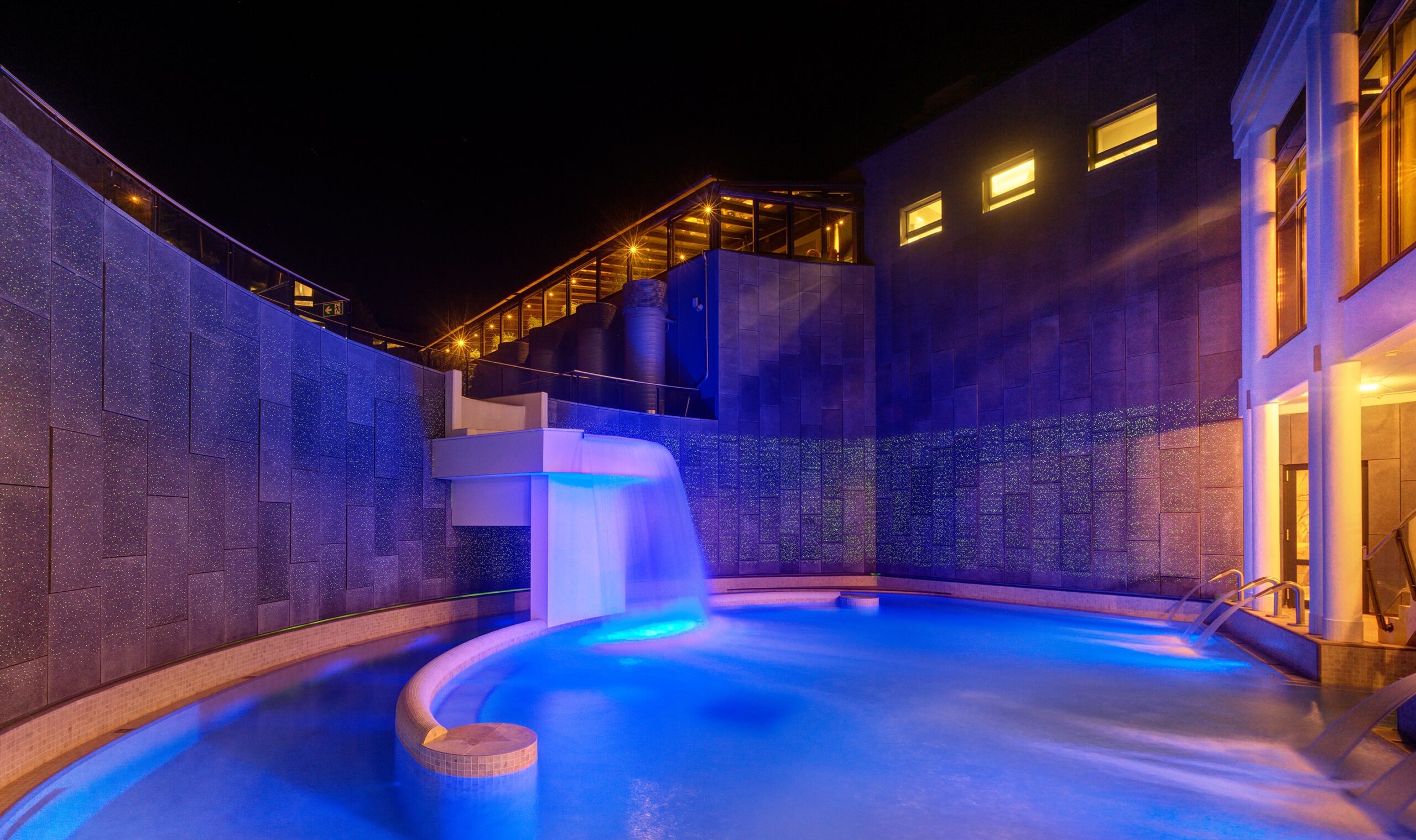 There is a salt bath, water cave, bubble pool, hydromassage, relaxation space and a cafe where you can have a snack.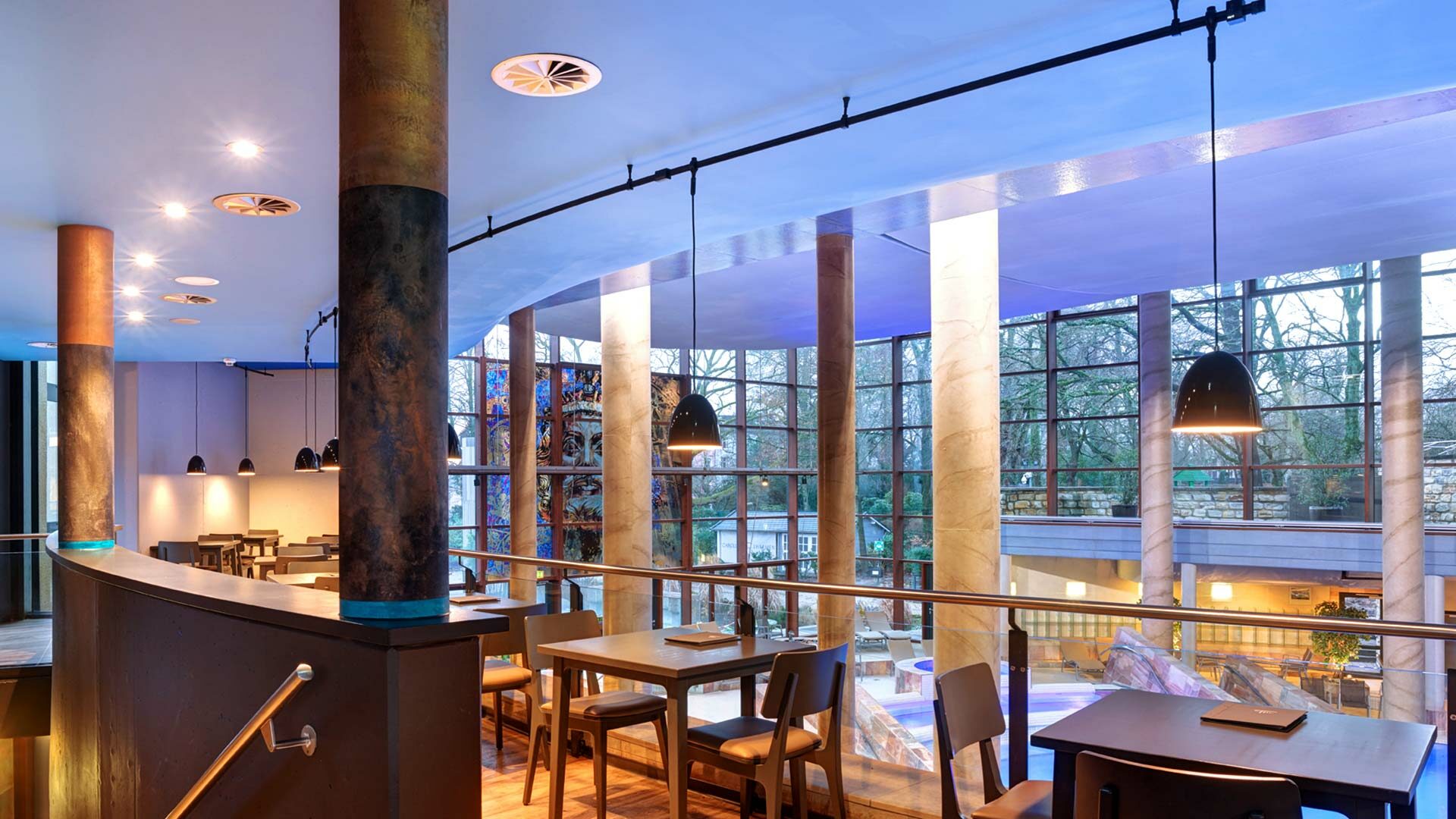 Popular reviews
"Thermal springs, perfectly clean and comfortable. Several pools. One very hot up to 39 degrees, a large pool in the center with a jacuzzi in more than one place, so that there is enough for everyone. They also conduct aqua gymnastics here. Two outdoor pools, one 33 degrees with a jacuzzi, and the other up to 32 degrees with a strong current for 8 minutes every 30 minutes. You are simply carried with all your might and there is a waterfall there, which falls from a height of about 3 meters. I recommend it. A place for complete relaxation."
Nice place! Swimming pools with water of different temperatures, sun loungers inside and outside. The contingent is of different ages. The only thing is that on the website, renting a towel costs 2€, but they charged us 4. And while we went to the toilet, the employee took our towels off the sun loungers - we returned and could not lie down to sunbathe....
Everything is very confusing, it's not clear where to go, there are no signs where the pool, showers and locker rooms are, you run around until you find everything, there are no signs. The water in the pool is dirty, flakes float, the cleaning system does not work well.
An excellent place for relaxation! I recommend it to all guests of the city of Aachen. Clean, friendly staff and of course a variety of baths and pools with underwater massage and waterfalls, water aerobics for those interested.
Nice place to relax. There are many pools with different temperatures and different massage features. Despite November, the water in the outdoor pools is warm and comfortable. But this is still not a water park, so lovers of slides and fun will find it boring here.
Open daily from 9:00 to 23:00, entry until 21:30, swimming time until 22:40.
The cost of staying in the thermal baths on weekdays is up to 3.5 hours - 14 euros, up to 4.5 hours - 16 euros, all day - 18 euros;
on weekends: - up to 3.5 hours - 16 euros, up to 4.5 hours - 18 euros, all day - 20 euros
Contacts
🗺️ Stadtgarten / Passstr. 79
52070 Aachen
🌐 carolus-thermen.de Instagram
📲 +49 / (0) 241 / 1 82 74-0
📧 mail@carolus-thermen.de
All thermal baths and pools