Avenida-Therme - swimming all year round in an open area
Outside the complex there is a flow channel with waterfalls and jet streams. Weather permitting, sun-seekers can relax on the beautiful lawns with sunbathing terraces or take a seat on one of the sun loungers on the sun terrace and enjoy the view of the Hohenfelden reservoir.
For sports lovers there is a beach volleyball court and table tennis tables.
The inner bath area beckons with a water temperature of 32°C, numerous water attractions and promises pure bathing pleasure.
For younger guests, there is a small children's pool with a pleasant temperature of 34°C.
Don't miss the four different adventure slides with a total length of 300 m. The self-service restaurant and the minibar on the sunny terrace (open on warm summer days) offer a wide range of gastronomic offers.
Refreshing cocktails are served at the pool bar.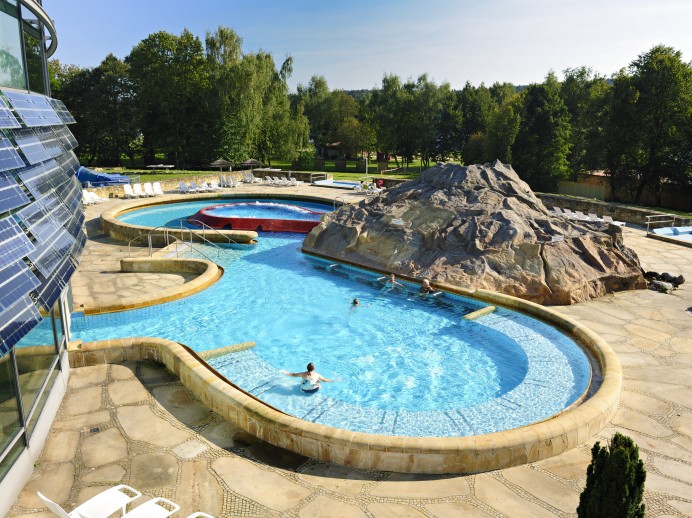 In the outdoor pool, heated all year round, you can relax on one of the many underwater chairs and enjoy a unique view of the imposing thermal facility.
A flowing pool with warm water 30-32°C, a channel through a rocky grotto with a waterfall.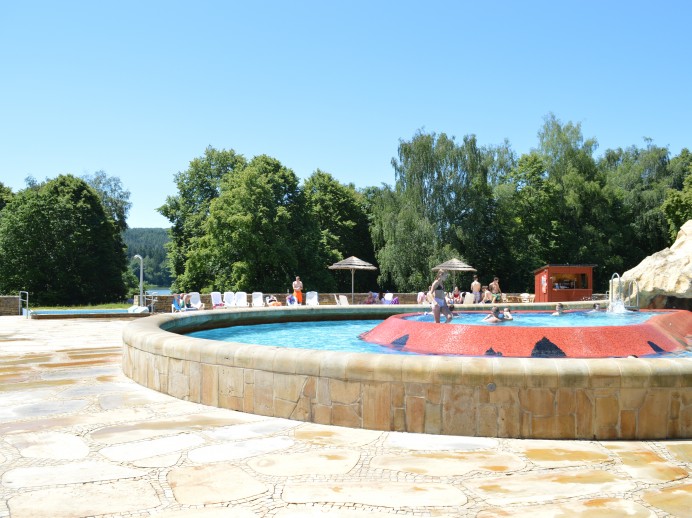 A high pool surrounded by a flow channel rises in an open area.
Soothing massage jets promise relaxation.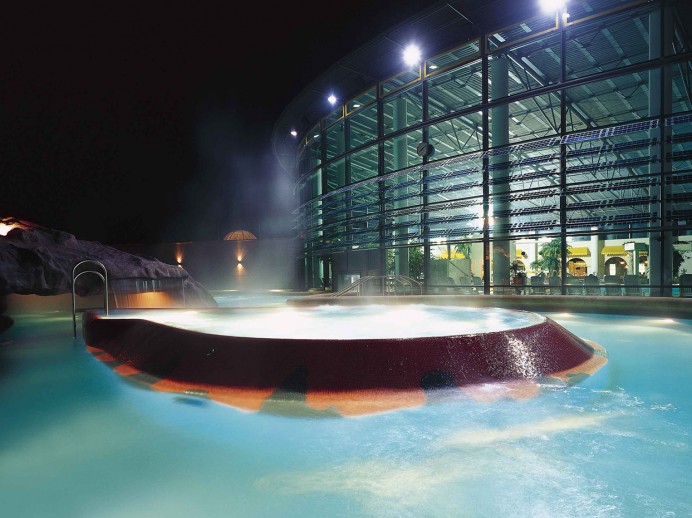 In warm weather, you can use the sun terrace, play beach volleyball and table tennis.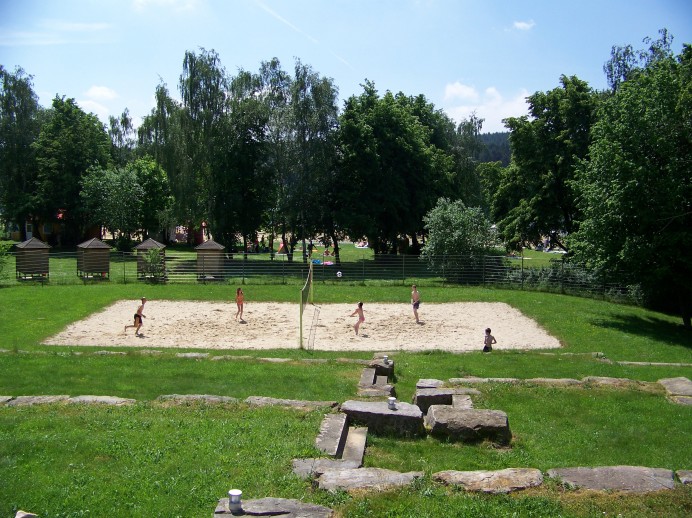 Opening hours: daily from 10:00 to 23:00.
Payment: You can pay in cash or with an EC card (Girocard).
Credit cards are not accepted.
Parking: You will find parking spaces right outside Avenida-Therme. The parking fee will be fully refunded to you when you purchase your entry ticket to Avenida Therme. Parking fees can be paid with an EC card or coins (not banknotes).
Price
Price for holydays
All thermal baths and pools
Контакты
🗺️ Am Stausee 1, 99448 Hohenfelden
📲 036450.449-0
📧 info@avenida-therme.de На ваш запрос по электронной почте ответят с понедельника по пятницу с 9:00 до 15:30.